Discover Durable Elastomeric Coating for Your Metal Roof
Fluid-applied roof coating is a process of coating a metal or flat roof with multiple passes of elastomeric coatings, such as silicone, urethane, acrylic, and polyurea. Creating a new roof that is seamless and reflective. This process is far less expensive than replacing the existing roof with a new one. A well-installed, fluid-applied roof will save a significant amount of energy in reflectivity, and will usually pay for itself in 5 years.
Manufacturers are backing these systems with 10, 15, and even 20-year warranties. These systems can be applied to metal, build-up, rubber, and many more. Don't replace!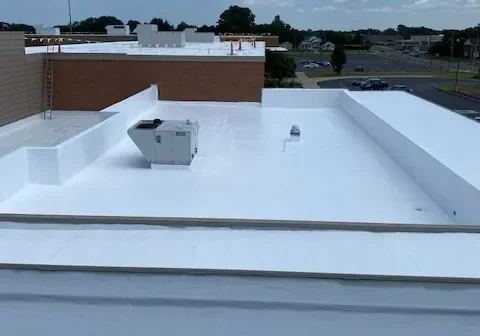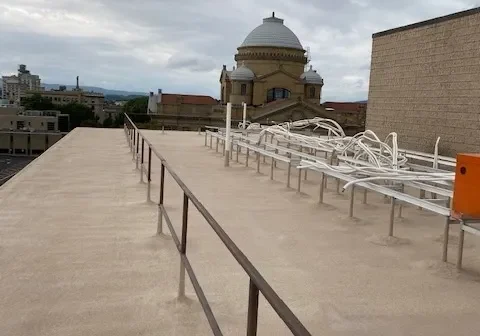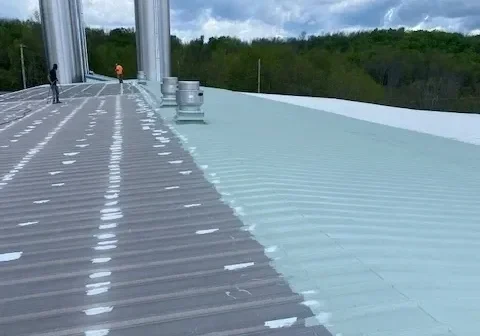 There are many benefits of Elastomeric coating installed by A to Z Coatings :
It is resistant to intense sun and heat
It is resistant to harsh weather
It prevents water intrusion better than any other vertical wall coating
It allows vapors from the structure to escape
It will bridge and repair hairline cracks in concrete and stucco
It is washable and easy to clean! Power washing won't damage the elastomeric finish or the surface underneath (i.e., stucco)
We use only high-grade coatings meaning little or no fading, and we have warranties available
Elastomeric coating can be used on all masonry surfaces including stucco and concrete, wood, and T-111 siding. It is ideal for new construction or existing structures.
A to Z Coatings uses a 2 coat process to maximize the waterproofing ability of the elastomeric and help its ability to stretch further in the event of surface cracking. The second coat also provides additional luster to the finish. Our technicians have undergone extensive training in the mixing, preparation, and application of elastomeric coatings.
A painting contractor IS NOT qualified or LICENSED to waterproof your vertical walls or decks using elastomeric coatings. They have not been trained in the additional steps necessary to ensure a long-lasting finished product.