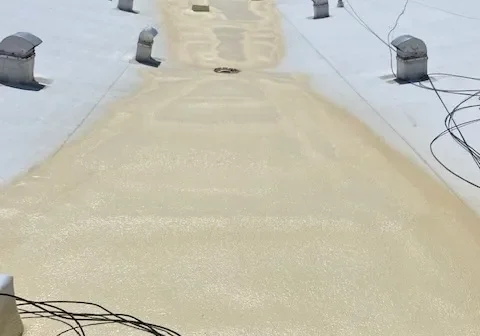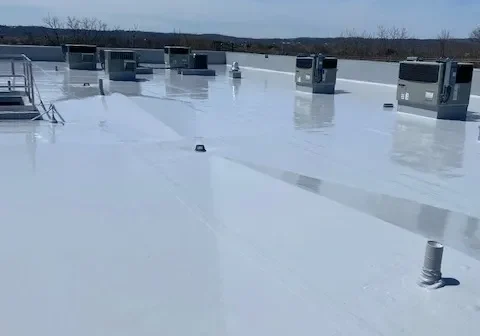 Superior Single-Ply Reconditioning for Structural Surfaces
Coating of a single-ply roof provides a tough, yet extremely flexible, 50-mil or 60-mil barrier between you and the elements.
Building owners will be pleased to learn that the system features favorable life cycle costing (a concept foreign to traditional black roofing products available on the market). Most roof coatings' highly reflective surface reflects away 85 percent of the sun's ultraviolet rays, keeping the roof cooler—and you know what a cooler roof means. It means that below, there is a cooler space to work or a cooler place to live. In fact, a "Cool Roof" membrane can do something dark surfaced roofing could never do: pay for itself! It can pay for itself in energy savings in an average of four to seven years!
Resistance to chemicals, ozone, oils, and moisture
Superior ultraviolet resistance
Energy-efficient white reflective surface
Performs well in extreme temperature variances
Recognized by the uniform Building Code-ICBO
Breaking strength is 264 lb
The sheet has 10×10 scrim reinforcement for extra strength
Mechanically fastened for strength and durability
Passes UL-790 Class A fire resistance test
Passes Factory Mutual I-90 wind uplifts test
Weighs only 32 pounds per square