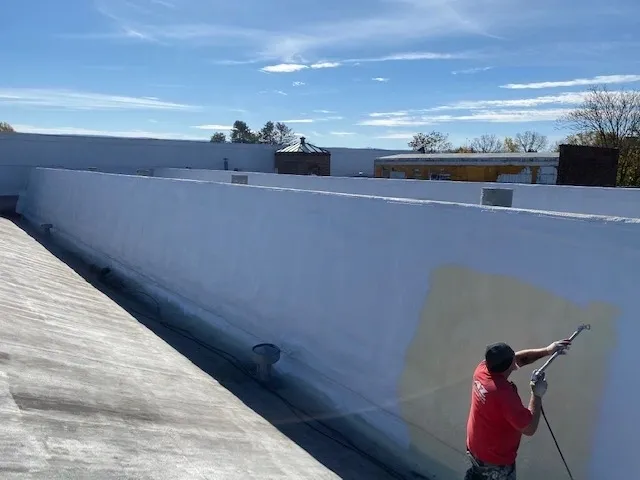 Optimize Cost and Energy-Efficient Spray Foam Insulation
If you are building a house or a commercial building, the time has come to consider Spray Polyurethane Foam Insulation (SPF) in place of traditional insulation. Besides the substantial energy savings and benefits to the environment, spray foam insulation will pay for itself over a period of years. Spray foam insulation will actually strengthen your structure. Spray foam is more durable than fiberglass insulation, lasts longer, and if there is a breach to the structured exposure to moisture, it will not damage it.
Spray Foam insulation will create a virtual envelope around your structure. It has the highest R-value (resistance to heat value/ the ability to insulate) of any insulation available, double that of fiberglass insulation. For more information about spray foam insulation for your building or home, contact us or call A to Z Coatings.